Alternative or spiritual counselor

I am an Intuitive Life Coach, Reiki Master and survivor of narcissistic abuse. I combine traditional and holistic coaching to help you transform your life, realize your inner wisdom, use it to live free from bondage of any kind and celebrate the emergence of your authentic, feminine self.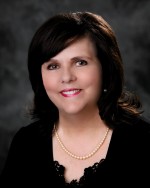 I have worked for over eight years as a Certified Life Coach working in this specified field of dangerous, toxic relationships by phone sessions or personally in groups, families and individuals in private practice. I am retired from the Texas Department of Criminal Justice as counselor/teacher in Drug Court, Substance Abuse Treatment, Education, Life Skills & Vocational Counseling. I encountered those of high risk criminal offending and those with anti-social personality disorder and other personality disorders. I also worked as a crisis counselor for NE Texas MHMR.