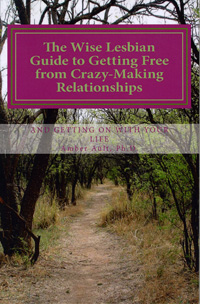 By Amber Ault, Ph.D., MSW
In the wake of the Gay Pride Month massacre of 49 people gathered at the Pulse nightclub in Orlando, the world has taken notice of the violence and threats of violence lesbian gay, bisexual, and transgender people face on a regular basis.  
What's less visible is that the patterns of oppression we face in the broader society sometimes trickle down into our most intimate relationships.  
Lesbian and gay people need to be able to turn to partners for safety, support, care, and kindness. This is especially important as we face discrimination and invalidation in the broader culture.
Unfortunately, for many people in same-sex relationships, home is not a haven but, instead, because of a partner's personality disorder, a place of emotional drama and distress, financial exploitation, confusion and chaos.   Read more... (464 words, 1 image, estimated 1:51 mins reading time)