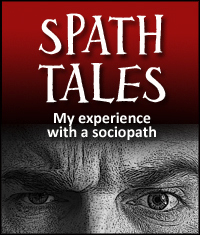 Editor's note: Lovefraud received the following letter from a woman whom we'll call "Carlotta."
I started out close friends with a man married to a sociopathic woman, which later turned into a romantic relationship.
This woman was evil to the core. He attempted to divorce her multiple times, but to no avail.
She always used manipulation to get him back. Once back, she wipes all the money out that I helped him save. She took every, every penny he had and left him with nothing. Read more... (1029 words, 1 image, estimated 4:07 mins reading time)