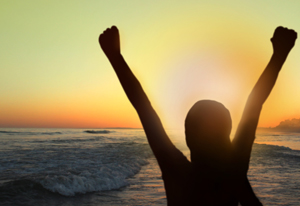 When we realize that we've been involved with a sociopath, and that person has callously betrayed us, we inevitably ask, "Why? Why did this happen to me?"
To help find the answer, one of the books that Lovefraud recommends is The Betrayal Bond—Breaking Free of Exploitive Relationships, by Patrick J. Carnes, Ph.D. The book explains the deep psychological wounds caused by trauma, and offers a way for us to identify and overcome abusive relationships that we may have experienced.
When I read the book, I was struck by what Carnes wrote on page 68:
My experience with survivors of trauma is that every journey of recovery depends on the survivor coming to a point where all that person has gone through means something.
I believe there is meaning in what we have experienced at the hands of sociopaths. Here it is: The object of the exercise is to force us to jettison mistaken beliefs about ourselves. Read more... (591 words, 1 image, estimated 2:22 mins reading time)