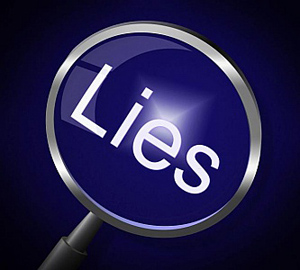 When we finally figure out that just about everything a sociopath told us is a lie, we are shocked. How can anyone lie so fluently? And why did we fall for it?
Here are 10 reasons why the lies sociopaths tell seem so believable:
Sociopaths tell you how honest they are
Early on, sociopaths may tell you how much they value honesty, that truthfulness is the foundation of all relationships. Their objective is to convince you of their trustworthiness, so that when you encounter their lies, you don't see them.
Sociopaths lie while they look directly into your eyes
Some experts say that if people look up and to their right while speaking, it's a sign that they are lying. Other experts dispute this. Regardless, we all tend to believe that if someone can look us in the eye while talking, then they are telling the truth. Sociopaths know this, so they look us in the eye as they lie. Read more... (586 words, 1 image, estimated 2:21 mins reading time)