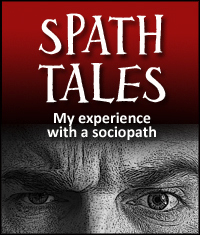 Married in 1999, 2 children, I filed for a divorce January 2015, trial begins soon.
He was arrest for a DWI and Felony Aggravated Assault while drinking the first few years of our marriage, which got reduced.
I believed all his strange stories for years until 2009 when I caught him cheating and a lot of money went missing from our company. This is when I began suspecting everything he said because many times things didn't add up.
The more I learned the worse his behavior got, and now it wasn't just emotional abuse it became psychical and sexual.
I began really researching. Initially I would just google questions about his behavior and by 2011 I knew he was a Psychopath. Read more... (820 words, 1 image, estimated 3:17 mins reading time)