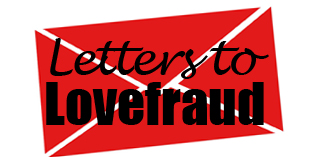 Editor's note: Lovefraud received the following story from a reader whom we'll call "Kirk." Read Part 1.
Yesterday my best friend (the one whose wife is disordered), was seriously considering ending our friendship because his wife was torturing him off and on the night before telling him all the intimate details of our sexual affair and several hurtful and very personal comments I supposedly told her about him. These details were unsolicited and unwelcome, but soon he found himself wondering if these awful things she was saying could be true.
I know he was tired after a long day, trying to sleep and perhaps he just didn't have the strength or the presence of mind to get away from her. Unfortunately, the poison she was injecting directly into his brain and his heart with her words was beginning to take effect. By the next day our usually fun and meaningful instant messages to one another were tainted with his defensive, drama-filled and even hurtful remarks and questions like, "How could you betray me like that?"
I truly believed Tom and I had moved on from this as best as possible, but Mary, Tom's wife was reopening his scars at every turn and driving a wedge between us again. He was seriously considering either having me move out of their home or just him walking away and leaving the whole mess behind for Mary and me to sort out.
After Mary left for work, I came over to Tom's house last night to try and repair some of the damage to our relationship. We had a few drinks and we talked for quite a long time. I found all he truly needed was for me to be there for him, tell him to snap out of it and forget all of Mary's lies and manipulations because that's what the real problem was. It wasn't me at all!
I suggested Tom take my bed while I slept on a mat on the floor in my room with the door locked so he could get some sleep, which he did. When Mary got home, she called for Tom through the door to open it so she could tell him something. He didn't fall for it and he told her to go to bed.
This morning we got up with the alarm, briefly discussed our plans to move forward and I went to take a shower in the master bedroom where Mary was. The hot water heater for the guest room is currently broken so I had no choice.
Mary heard me in the room and called for Tom. I told Mary it was me and she immediately said she had some good news for me. I told her I was running late. I closed the bathroom doors behind me and got into the shower as quickly as I could!
When I got out of the shower, I put on my robe and opened the bathroom doors. Mary was standing there waiting for me, saying she wanted to tell me something. I was immediately incensed to anger! This woman who purposely caused so much devastating mental and emotional distress to my best friend wants to "talk" to me now?? Oh, HELL NO!
I told her to get out of my way. When she didn't move, I walked around her. She immediately grasped my terry cloth robe by the arm and I tried to pull away from her, but she held on as I went down the hall to the kitchen where Tom was preparing lunches for the kids, himself and me.
"What's wrong? Why won't you talk to me??", she pleaded with me.
"You told him DETAILS?? REALLY?" I sneered viciously as I kept walking trying to pull away from her grasp.
I heard myself say in a low growl to her, "Get the f**k off me! as I tried unsuccessfully to wrench her grasp from my sleeve. I finally wrenched myself away and said "Don't ever f**king touch me again!!!"
She pleaded with me that she just wanted us to be friends and that she wanted everything to go back to the way it was before all this stuff happened.
I said, "F**K OFF!! Friends?? FRIENDS?? That'll NEVER HAPPEN!! EVER! You made sure of that, you… (insert several colorful adjectives here) bitch! Don't ever f**king talk to me again! EVER!" I yelled as I went into my room and locked the door behind me.
She then tried to grill Tom as to what the hell my "problem" was and why was I so mad at her. Tom alluded to the fact that she's been playing both sides for chumps. When I left, she tried again to say something to me and I reiterated, "Don't talk to me again. EVER!"
Despite the fact that Mary has an appointment early next week with a counselor, Tom and I are moving forward with plans to have her out of the house very soon, even if Child Protective Services has to get involved. This woman is a heartless, conniving, manipulative MONSTER and she deserves to lose her marriage and her kids for it!
I'm just glad the kids were still asleep when all of this was going down this morning. I didn't want to traumatize them further with another episode!