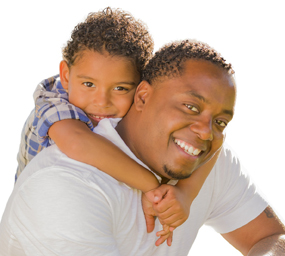 Editor's note: Lovefraud received the following letter from a man whom we'll call "Scott." Scott was involved with a woman who he now believes is a narcissist or sociopath. We'll call her "Valerie."
Valerie had a son and told Scott that he was the father, although he had his doubts. The two split up, but Scott supported the boy for 18 years and was active in his life. Then Scott found out that he was not the boy's father, and Valerie is now doing everything she can to keep the boy away from Scott.
A father's tragedy
I claim you as my son. I claim you as only a father can! However, you don't claim me, the man who raised you.
The first time I saw your face your were born in the hospital. I shared your first minutes holding you. Touching your skin, counting toes and fingers, staring at you. I wanted a son and you came to me, reaching, crying for me. Read more... (1143 words, 1 image, estimated 4:34 mins reading time)