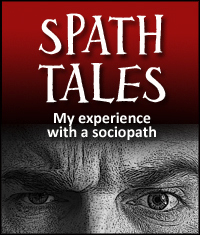 Editor's Note: This SPATH Tale was submitted by the Lovefraud reader whom we'll call "SanityOK."
He was the president of a youth football league and VP at a company that I discovered he had been stealing from for 30 years. His boss completely trusted him, as well as everyone that knew him or thought they did.
My children, his step children, thought that he walked on water.
He was subtly controlling in the beginning and played mind games. He would tell me things like, "we already talked about that." I couldn't remember if we did or didn't and began to question my sanity. Read more... (549 words, 1 image, estimated 2:12 mins reading time)